Scheibel Scholarship
The Scheibel Scholarship funds outstanding undergraduate Neuroscience IDP (uNSIDP) majors interested in pursuing neuroscience research in their 3rd and 4th years at UCLA. This scholarship helps provide financial support, hands-on research experience, mentoring by faculty, career workshops and networking opportunities for scholarship recipients.
Arnold "Arne" Scheibel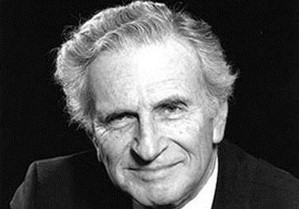 Born in New York City in 1923, Arnold "Arne" Scheibel received his M.D. from the Columbia College of Physicians and Surgeons in 1946. After a year of psychiatric residency training at Washington University in St. Louis, he entered the Army as a medical officer and received further training while on active duty at Brooke General Hospital in San Antonio, Texas. Scheibel then joined the neurophysiology laboratory of Warren McCulloch at Illinois Neuropsychiatric Institute. He subsequently became a faculty member in the UCLA departments of anatomy and psychiatry in 1955.
Scheibel's research focused on psychiatry and the neural foundations of behavior. His laboratory studied the reticular core of the brain stem and thalamus, the organization of neural modules, and the structural correlation between aging and psychosis. His Golgi studies of human brain tissue extended the knowledge about the nature of neuronal changes in senile brain disease and in schizophrenia.
Scheibel led the UCLA Brain Research Institute from 1987 to 1995. Under his leadership, the institute's culture of multidisciplinary, team-based collaboration was cemented. He launched the institute's outreach program, Project Brainstorm, which to this day connects UCLA undergraduates, graduate students and faculty with local K-12 schools to offer hands-on introductory workshops and interactive demonstrations on neuroscience.
Among his many honors, Scheibel earned election to the American Academy of Arts and Sciences as well as UCLA's highest teaching honor, the Distinguished Teaching Award.
In 2016, in tribute to his parents, Scheibel established the Ethel Scheibel Endowed Chair in Neuroscience in the Department of Neurobiology at the David Geffen School of Medicine and the William Scheibel Endowed Chair in Neuroscience at the Brain Research Institute. Today, Scheibel's remarkable legacy lives on in the form of scholarships for UCLA neuroscience undergraduates.
"Arne had by far the most brilliant mind of anyone I've ever met. But he was also without ego, simply a wonderful person who loved his students and believed in humanity," says Glen Alpert, a neighbor and close friend. "He wanted more than anything to make a difference and move the field of neuroscience forward."
To learn more about the Undergraduate Scheibel Award and see application materials, please click here.
To be part of the Scheibel legacy and make a gift to support undergraduate students in need of funding to pursue neuroscience research, please click here.
Recipient Testimonies
Insufficient financial means is often one of the largest hindrances to accomplishing our goals, but with opportunities like this one, our scientific journeys are tremendously advanced. I know that for myself, this scholarship solidified my work as a researcher to continue to pursue my goal of becoming a neuroscientist.
– Aracely Simental-Ramos, Class of 2020
I was ecstatic to find out I was awarded this award, and I cannot begin to describe what profound impact it has had on me and my career development towards becoming a physician-scientist…. Receiving this scholarship has allowed me to continue both my formal coursework and research endeavors. It has enabled me to continue to pursue my passion in neuroscience, and for that I am forever grateful.
– Michael Leung, Class of 2021
I distinctly remember the surprise, joy and immense gratitude that I felt when I received the letter that I had been selected as a recipient of the Scheibel Scholarship for the 2021-2022 school year. I knew that the generous scholarship would allow me to devote more time to my research without having to juggle additional side jobs while also being a full-time student…. However, the main reason that I was so excited to receive the Scheibel Scholarship was that it offered me hope that I was on the right track and that I belong in this field.
– Zoe Day, Class of 2022