Undergraduate Neuroscience IDP Academic Advising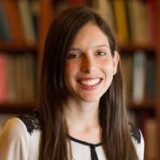 Jaclyn Robbin
Undergraduate Academic Advisor & Program Coordinator
Phone: 310-206-2349
Email: neurosci@ucla.edu
1321 Gonda Center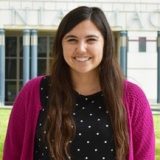 Aftin Whitten, M.S.
Undergraduate Academic Advisor & Assistant Graduate Program Coordinator
Phone: 310-206-4407
Email: neurosci@ucla.edu
1339 Gonda Center
The Neuroscience Undergraduate Advisors will be working remotely effective Tuesday, March 17, 2020.
Advising sessions scheduled will be conducted remotely via Zoom & communication will continue to be shared through the listserv and on our website. Please do not call and leave a message as voicemail is not being checked while we are remote. Thank you for your understanding!
​How do I schedule an advising appointment?
Neuroscience advising is by appointment only: Monday – Friday, 8:00am – 5:00pm
Note: Office hours above are subject to change at any time.
CURRENT UCLA STUDENTS ONLY: Please schedule an appointment with Aftin via aftinwhitten.youcanbook.me or Jaclyn via jaclyn1321.youcanbook.me
For newly admitted students, prospective students, alumni, or other inquiries, please email neurosci@ucla.edu.
If you call or email with a question, please include your full name, your question, and University ID.
Neuroscience Mailing List
In order to best reach Neuroscience Majors and Minors, an online email distribution list has been created. It is every Neuroscience student's responsibility to join the Neuroscience Mailing List for important news related to NSIDP. If you are a Neuroscience major/minor and have not yet received an email regarding this list, please email neurosci@ucla.edu with your name and preferred email address. Be sure to add neurosci_undergrad@lists.ucla.edu to your safe list.