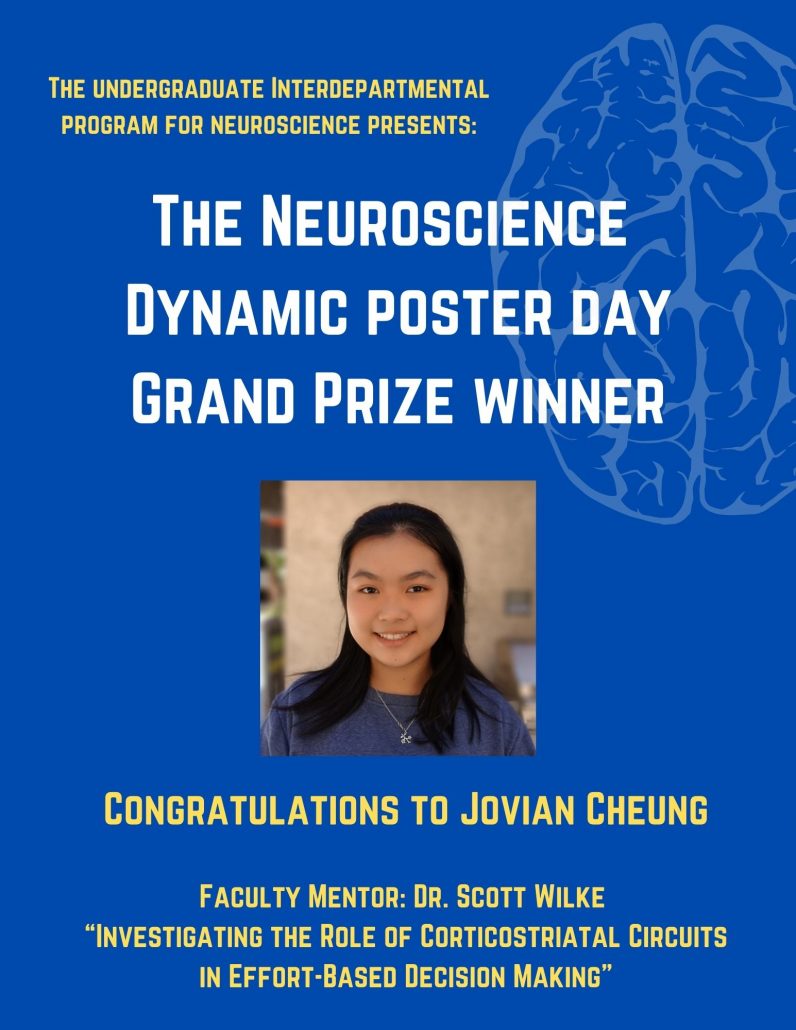 ---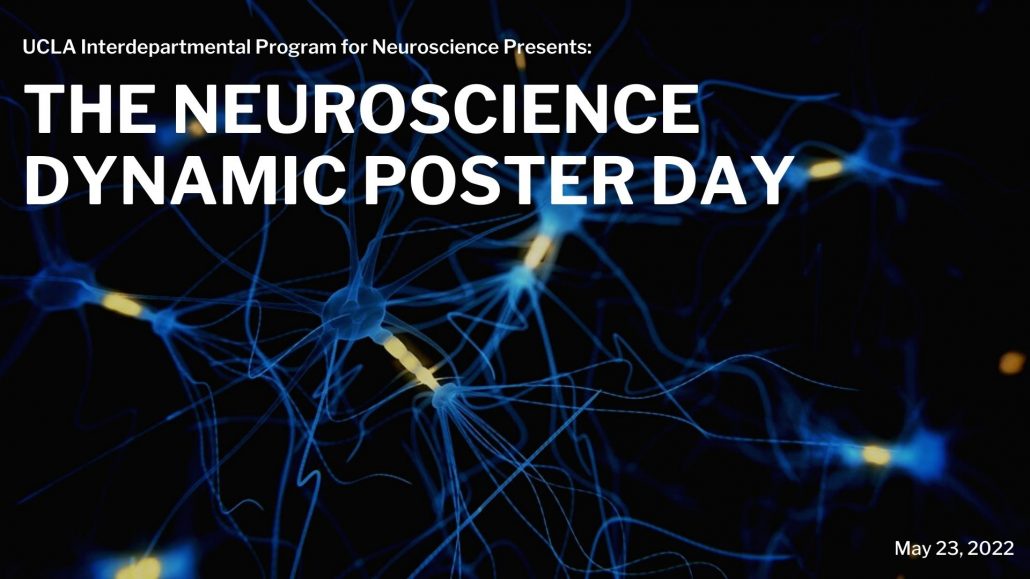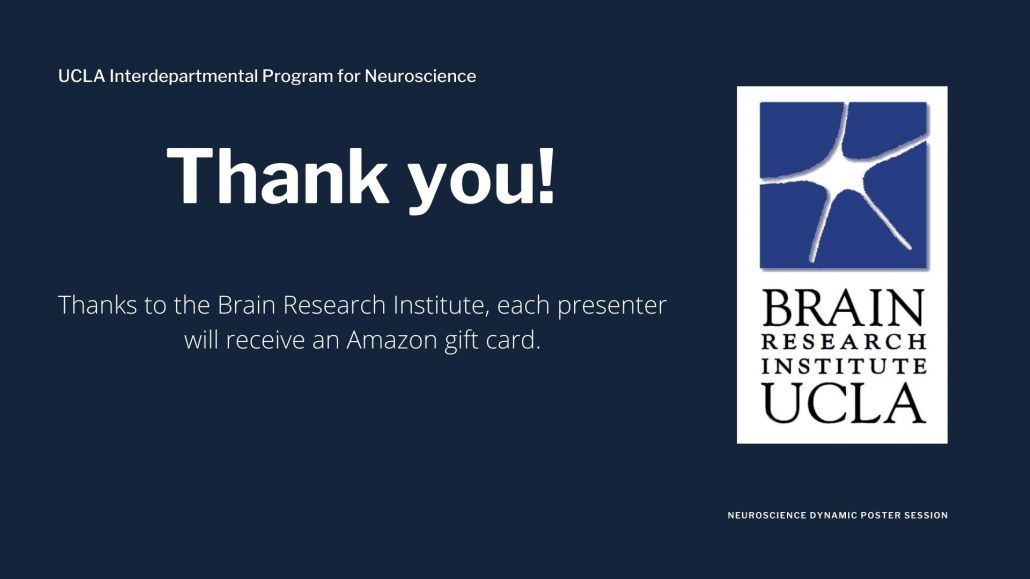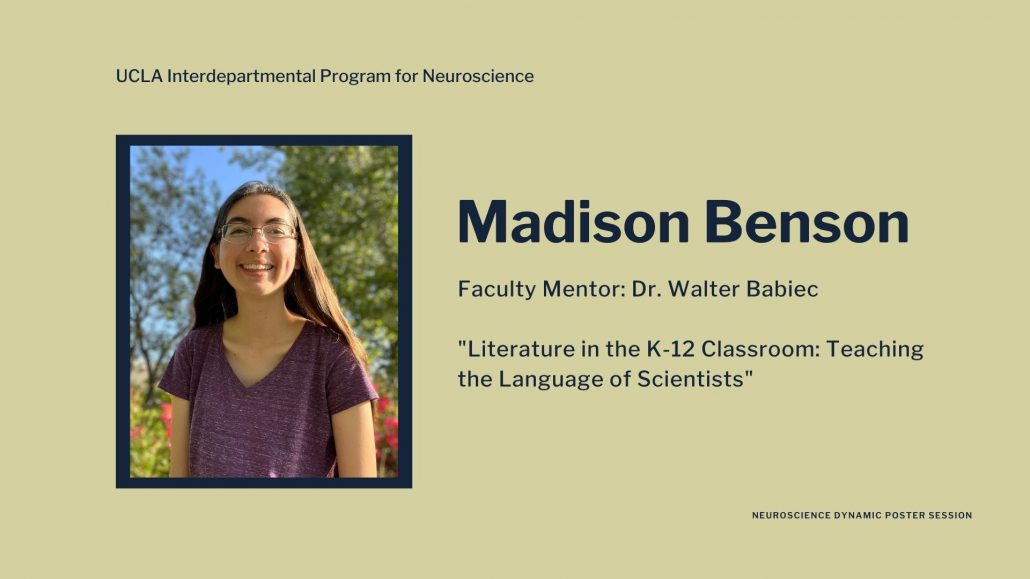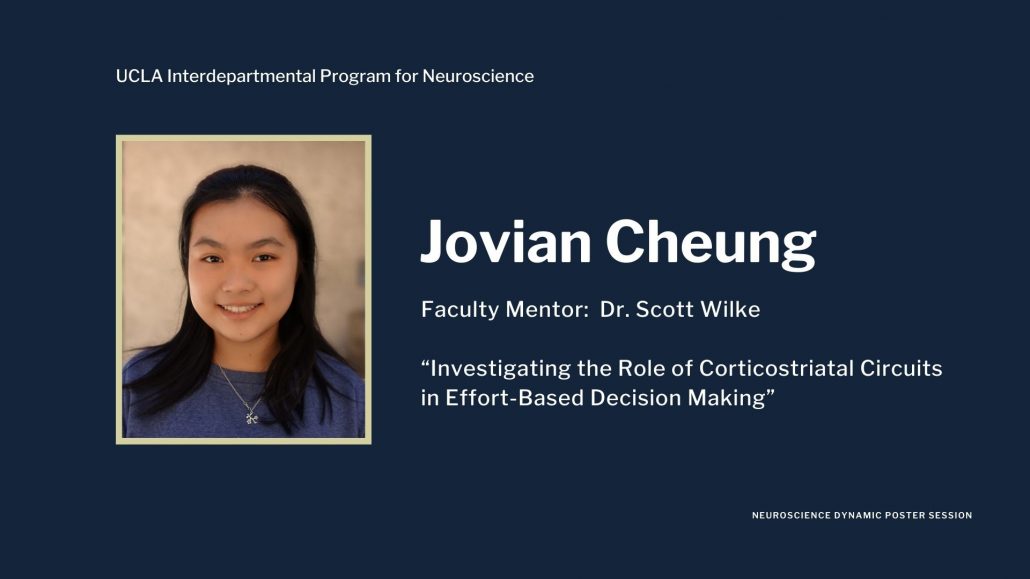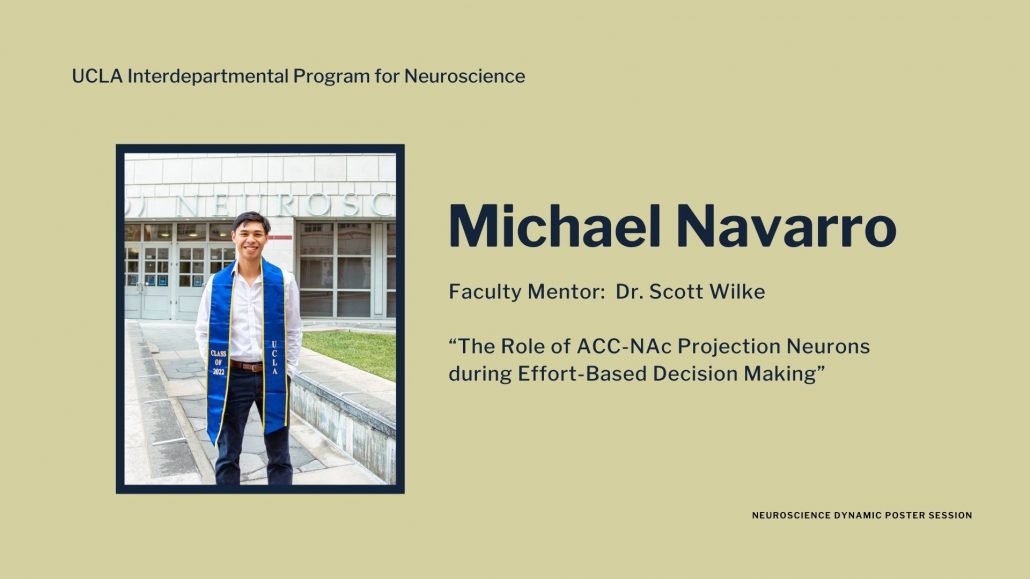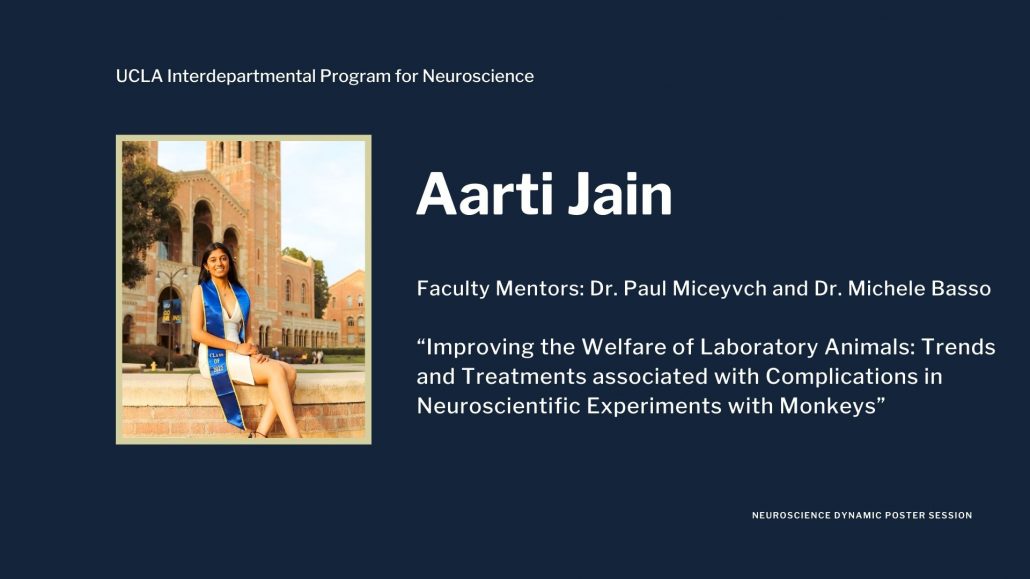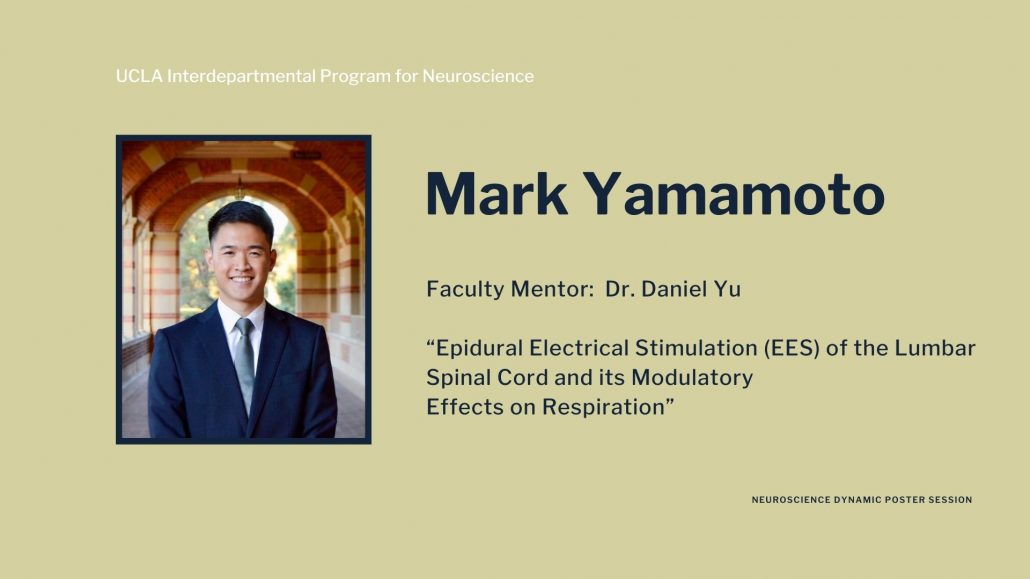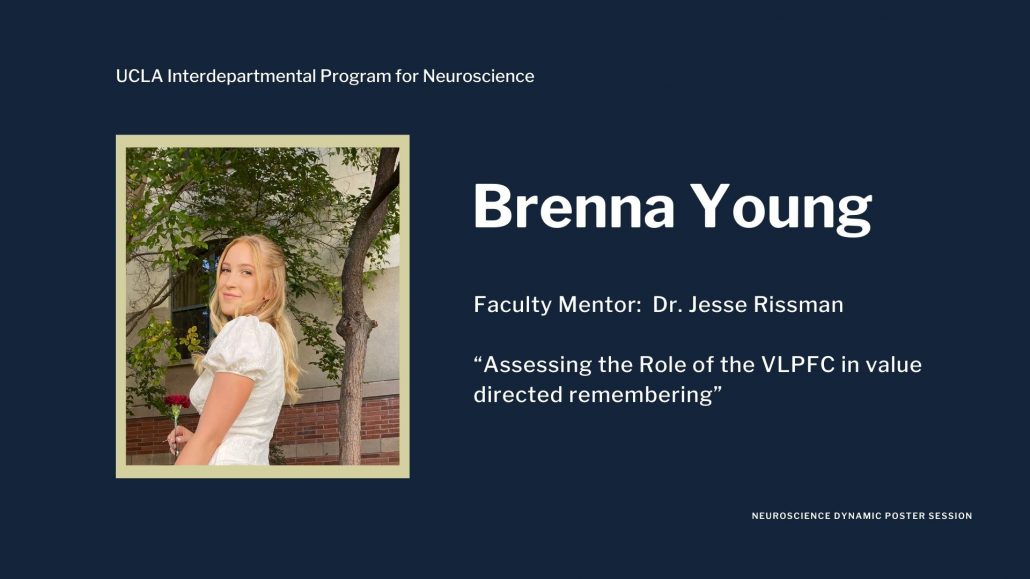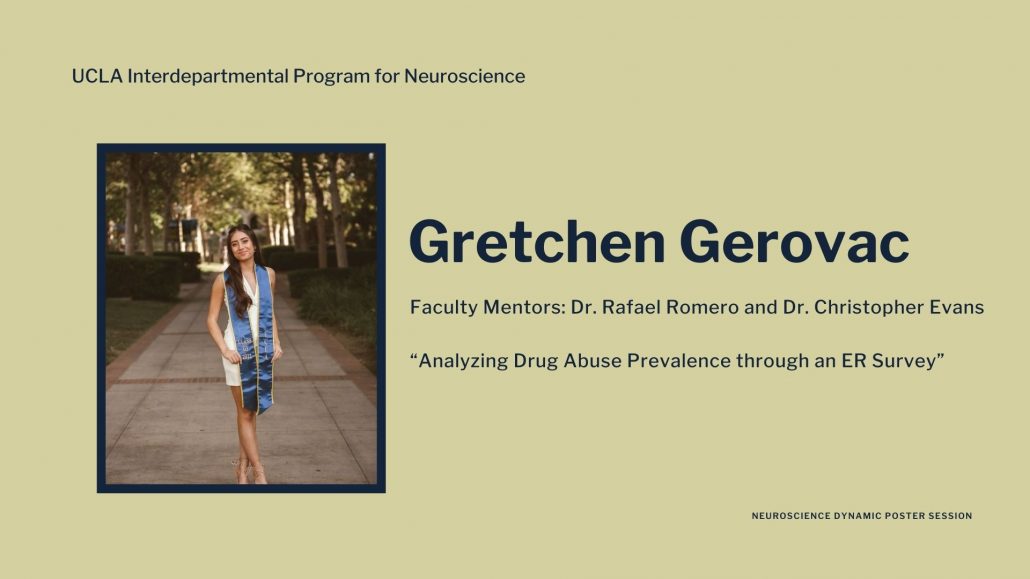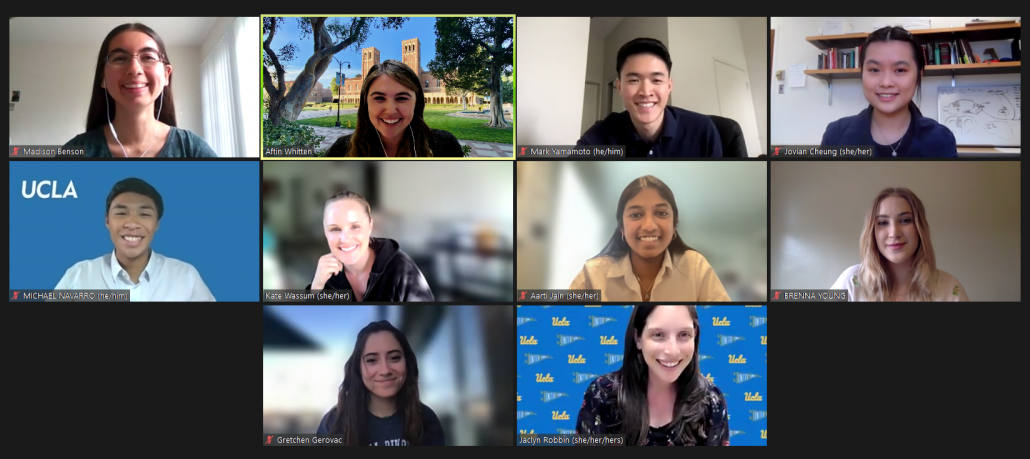 ---
Dear 2021-2022 Neuroscience 199AB/198AB, Project Brainstorm and DOPA Team Capstone Students,
Congratulations on embarking on this stage of your capstone requirement! As you know, the Neuroscience Poster Day is one of your final requirements to complete the major and your capstone. This email serves as a guide to what this year's poster session will look like and what you need to know moving forward.
Overview:
Capstone students will create a powerpoint presentation showcasing the work you did for NEUROSC 199AB/198AB, Project Brainstorm and DOPA Team. Students will submit a 5-7 minute video of themselves presenting the power point to the designated Bruin Learn website. After all the videos have been reviewed by our faculty judges, a handful of students will be selected to present live to the neuroscience community on Monday, May 23rd via zoom from 4PM-6PM.
NOTE: The Neuroscience Live Poster Session will take place during Undergraduate Research Week – students have the option of participating in the research week program as well, but are not required to. Nor are you required to participate in the Semel Poster Day. Only the Neuroscience IDP Live Poster Session is required for the Neuroscience major capstone.
What do I need to turn in?
1. Video presentation. The video presentation should be 5-7 slides and should last 5-7 minutes. Please make sure your video does not exceed 7 minutes. This is very important for our faculty judges because of the number of videos they need to review. You will upload this pre-recorded presentation to the Bruin Learn website for our faculty judges to review (under the Neuroscience Poster Day Video Submission module).
2. Abstract. Below you will find the abstract form. Students will need to fill out the form and submit this to Bruin Learn along with their presentation.
Important Dates:
Video & Abstract Submission Deadline: Friday, May 13th 4PM PST
Live Neuroscience Poster Day: Monday, May 23rd via zoom from 4PM-6PM.
Resources
Dr. White and the neuroscience advisors hosted a workshop outlining the Neuroscience Poster Day and how to create a dynamic poster! If you missed the workshop or need a refresher, a link to the recording is below.